In our kitchen
dishes are prepared with authenticity and care, as Italian tradition demands.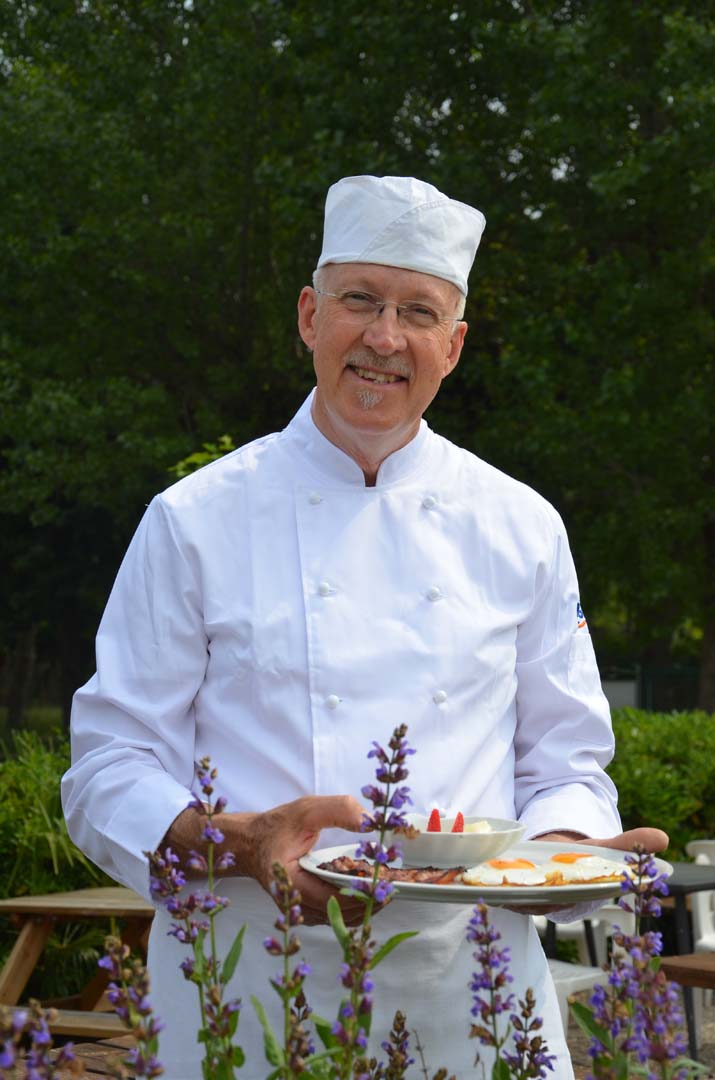 Enjoy a meal beside the lake!
...Some examples
of our dishes….
Big salad
Lettuce, red chicory, mozzarella, tomato, sweetcorn, tuna, rocket, egg, onion, carrot, salt, olive oil, oregano.
Greek salad
Lettuce, cucumber, red pepper, onion, feta, Greek olives, olive oil, oregano, salt.
Cold platter
A selection of local cured meats with cheese and preserved vegetables.
Mamma's platter
Polenta with gorgonzola, mixed mushrooms and fried eggs.
Lake Trio
Three lake fish: tench with onion in agrodolce, pike in vegetable sauce, sliced trout with pink peppercorns.
Bigoli pasta with lake sardines
Spaghetti allo scoglio with seafood
Pumpkin tortelli with butter and sage
Garda-style trout
Steamed salmon trout with anchovy sauce in extra virgin olive oil, capers and parsley.
Grilled Lake Garda sardines
Grilled Lake Garda lavaret
Toscana
Tomato, mozzarella, black olives, mild and spicy sausage, ricotta, rocket, oregano.
Della Casa
Tomato, mozzarella, cooked ham, mushrooms, black olives, artichokes, frankfurter, oregano.
Boscaiola
Tomato, mozzarella, mushrooms, emmental, Alto Adige IGP speck
Capricciosa
Tomato, mozzarella, cooked ham, mushrooms, artichokes, anchovies.
Nicola
Mozzarella, courgettes, spicy salami, mild sausage, brie.
Semifreddo with Bacio chocolate or Nougat
OPENING TIMES
for the Restaurant
WINTER
(February to mid-March and October-November)
Friday, Saturday and Sunday,
09:00 to 14:00 and 18:00 to 21:30.
SUMMER
(Mid-March to September inclusive)
09:00 to 14:30 and 18:00 to 22:00;
closed Wednesdays.